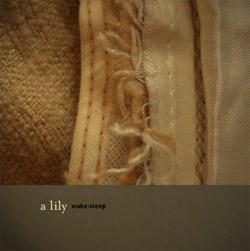 £

8.50
Tenderness and longing ring true on this roughly hewn album of hand made valentines. The album starts with waking pieces, soft and crunchy, gradually moving towards smooth sleepy washed guitar dreamscapes.
1| i am to you
2| lights shone brighter. my delicate sun
is my sparklin' sun
3| leanna is a quiet meow
4| you are the sun, your eyes are the sun
5| aeriels quiet and death-defying
6| the sleepers
7| arms around sleep
8| the shipwreck
Listen here.